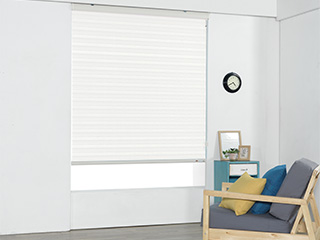 Throughout your Costa Mesa house, you want to be sure people aren't looking in on you. Even if you get on well with your neighbors, you don't want them to see you making breakfast or relaxing in the evening. Choose window coverings that provide the privacy you need in your home. These are our top picks, and we can provide all these window coverings in custom designs for any property.
Easy Privacy With Plantation Shutters
We highly recommend these window coverings for rooms which are in constant use. That's because custom plantation shutters are always providing the right level of privacy. Adjust the angle they're set at to keep curious eyes from seeing into your home. These treatments are also popular because of the clean, stylish appearance they provide.
Cover Large Windows With Vertical Blinds
A problem that a lot of homeowners encounter is large windows. You can often find them fitted in rooms such as the living room or bedroom, where you want to guarantee privacy. However, it can be hard to cover such a vast expanse of glass adequately. Even if you do have window coverings in place, they can be awkward to use. Choose a new set of vertical blinds instead. These are perfect for quickly and completing covering a window or sliding glass door of any size. Choose from plenty of different materials, including wood and fabric, to get the perfect blinds for your home.
Elegant Venetian Blinds Suit Any Home
These highly effective window coverings have been popular for generations. Thanks to the many different design options you'll enjoy, it's easy to make custom Venetian blinds that perfectly suit any room. These blinds are also an excellent way to prevent prying eyes from seeing into your rooms. A simple twist of the control rod and you can switch between light and privacy.
Make Life Easy With Roman Shades
As many households have found out, custom roman shades are an excellent addition to any room. That's not just because they provide a quick way to provide privacy. It's also because of the massive array of different patterns and styles to choose from lets you create nearly any design. Since these units can be pulled down into place, it lets you quickly and easily protect your home's privacy whenever necessary.
Blackout Curtains - The Ultimate Privacy
One issue that some homeowners encounter is with backlighting. If you're in a room with lots of lights on, and it's dark outside, it can make it easier to see through some materials. With custom blackout curtains, though, that's not an issue. These materials prevent light from escaping, which means your home will enjoy total privacy. These window coverings often fit in bedrooms, especially those overlooked by neighbors' windows.
Protect Your Privacy Today
You can't feel comfortable in your Costa Mesa home if you don't have enough privacy. Why would you compromise on something this important? Get in touch with the window treatment experts in your area by contacting Costa Mesa Blinds & Shades today. Get a free estimate on custom blinds, motorized shades, and any of the aforementioned privacy blinds. Create the perfect indoor settings and ambiance you want with beautiful and functional window blinds.