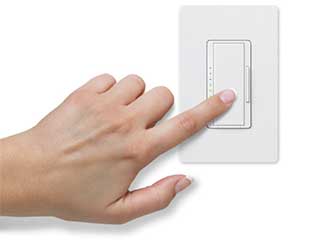 Besides an elegant look, window shades also affect energy efficiency in your home and business. With the right solutions, you can add décor to the space as well as functional utility measures. Lutron shades, motorized to work quietly and with remote control features, give you all sorts of beautiful options. The variety of motorized shades made by Lutron can complement all sorts of décors. So you always have different choices to pick and customize. With local Costa Mesa Lutron shade solutions custom made to measure, you can improve any room with style and efficiency. Smart motorized window shades give you effective ways to control temperature and brightness, with a reduced energy cost.
Why Get Smart Motorized Shades
Benefits galore. That's what you get with remote control window shades with smart motors and sensors. Lutron shades give you all sorts of options for optimizing indoor climate. From brightness and temperature sensors to dimmer wall switches and even Wi-Fi smartphone control. You can utilize made-to-measure motorized Lutron shades to improve energy efficiency to the maximal degree. With help from local experts, you can bring new décor and elegance to any room. Lutron shades for your Costa Mesa home can add very aesthetic window coverings that you control with any remote feature you choose. For businesses, these motorized window shades give your office a high tech feel. Smart Lutron shades give you complete automation, so you can let them do all the work. The smart features will bring your property into the 21st century with class.
Costa Mesa Lutron Shade Solutions – Affordable High Quality
Finding the set of window coverings that provides everything you need won't take long. With a free consultation from our local team, you can pick and choose the features and designs you want for your motorized shades. Lutron controls and motors provide innovative solutions for homes and businesses alike. With smart controls and motors, window shades will offer you more than decorative additions. So schedule a free estimate on custom made Lutron shades for Costa Mesa area customers today.